IN PRECISION PART MANUFACTURING
Cheetah Precision is a specialized full-service manufacturer of precision machined parts. We focus on complex parts that require state-of-the-art equipment and high-level expertise in machining design and execution. Our core competencies are in CNC Milling and CNC Turning from small to large quantities and in manufacturing prototype parts. For over 40 years Cheetah has taken great pride in its longstanding customer relationships with leaders in the: Automotive, Food Processing, Testing Equipment, Specialty Machinery, Packaging, Aerospace, Medical, and Material Handling industries.

ISO Certified
ITAR Registered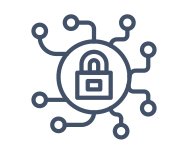 Cyber Secure
WELCOME TO CHEETAH PRECISION
Full-service prototyping for all industries and applications
FLUID HANDLING / HYDRAULICS
High-pressure and tight-tolerance capable machine parts
MEDICAL DEVICE COMPONENTS​
Tight-tolerance, durable goods for the medical device industry
MILITARY / DEFENSE / AEROSPACE
Ready to service your advanced aerospace/defense/military production needs
We have the equipment, experience, and expertise to ensure parts the meet or exceed industry requirements
Pre-production prototyping, system testing, all the way to the race track
Our CNC Mills/Lathes are CAD/CAM supported using GibbsCam software, order processing, and product workflow is controlled by JobBoss Software. We have the ability to import your electronic files directly, thus reducing the chance of mistakes and improving accuracy. Our file converters can handle input from a wide variety of CAD systems.
Multi Axis CNC
Milling
Swiss Turning
Tapping
Heat Treatment
Plating
Grinding
Carburizing
Counter Sinking
Flat Stamping
Blanking
Aluminum
Carbon and Alloy Steel
Brass
Stainless Steel
Tungsten
Platinum
Monel
Inconel
Hastily
Cobalt
Chomium
Molybdenum
Non-Ferrous
Types of Manufacturing
Multi Axis CNC
Milling
Swiss Turning
Tapping
Heat Treatment
Plating
Grinding
Carburizing
Counter Sinking
Flat Stamping
Blanking
Materials
IN PRECISION PART MANUFACTURING