OUR CERTIFICATIONS | QUALITY ASSURANCE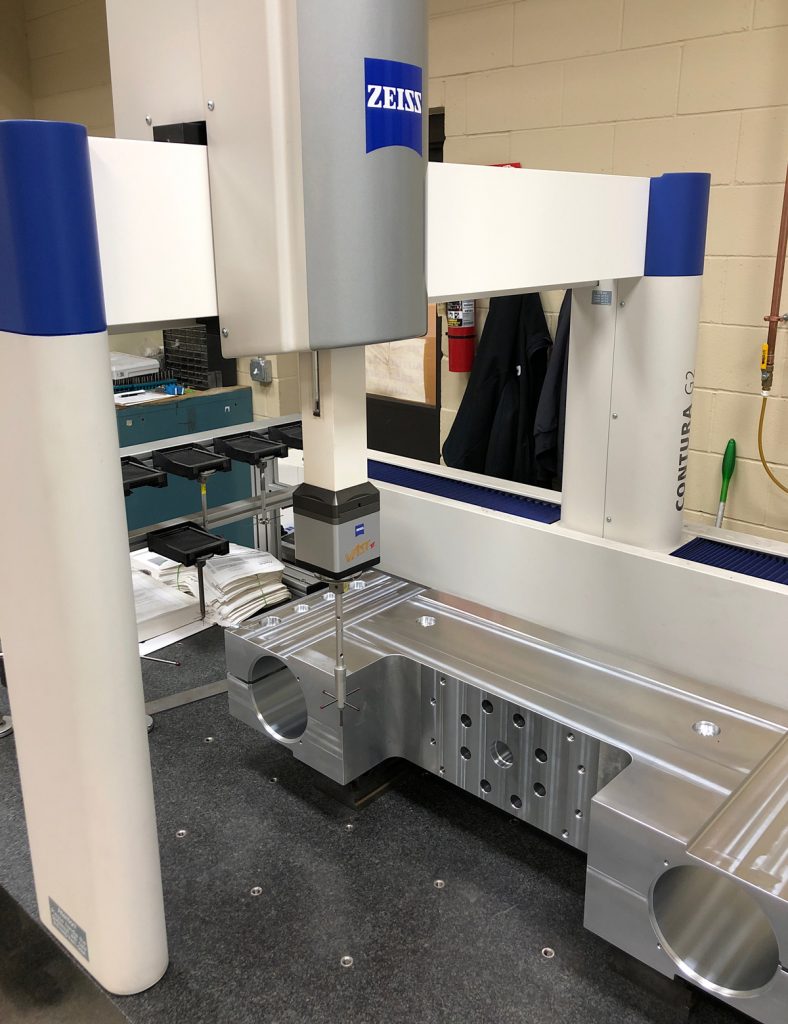 We operate an ISO-9001 certified Quality Management System providing traceability of materials, processes and inspection equipment. Our Quality Assurance team has the experience and expertise to meet each client's individual needs and operate in a secure, climate-controlled inspection department monitored for temperature and humidity levels to ensure consistency. As manufacturing becomes more refined and parts are made more complex, the requirement for accurate and precise measurement becomes increasingly mandatory.
Part of what makes a great precision machining company are their certifications and qualifications. At Cheetah Precision, we are proud to be certified and qualified to carry out all your precision machining needs.
To ensure the highest quality and exactness, Cheetah employs three Zeiss CMMs (coordinate measuring machines), for measuring the physical geometrical characteristics of a part to test it against the design intent. The CMM ensures that accuracy and control are maintained. Data is available at all times to refine the manufacturing process and to paint a reliable picture of each product.
Cheetah features multiple Zeiss CMM inspection machines.  Having state of the art equipment on-site, guarantees speed, efficiency, and accuracy in part inspection.
products and services that meet our customer's order specifications, using the most up-to-date technologies and innovations.
suppliers that consistently meet our order specifications and who strive continuously to improve the quality of their products and services.
that each and every employee at Cheetah Precision is dedicated to these principles.
IN PRECISION PART MANUFACTURING