Cheetah Precision is a national leader in CNC milling. There are many different mechanical machining processes that are used to shape precision-made metal parts. CNC milling is among the most popular, which is the acronym for computer numerical control milling. It's a precise and efficient process that produces parts with extremely tight tolerance.
This advanced machining process uses rotating cutting devices to precisely remove material from a piece of metal to fabricate that metal into a working part that's made to very exacting standards. The computers that control advanced CNC milling machinery ensure the incredible accuracy of the cuts, and give them the ability to exactly duplicate the process many times over.
The CNC milling process has become so advanced and precise that it's now even used on more sensitive materials too. This includes polymer plastics, wood, and even glass can be milled in such a precise manner that it will not crack. At Cheetah Precision, for over 40-years now we have been taking care of the CNC milling needs of our nationwide customer base out of our 40,000 square foot, fully air-conditioned facility in New Brighton, MN.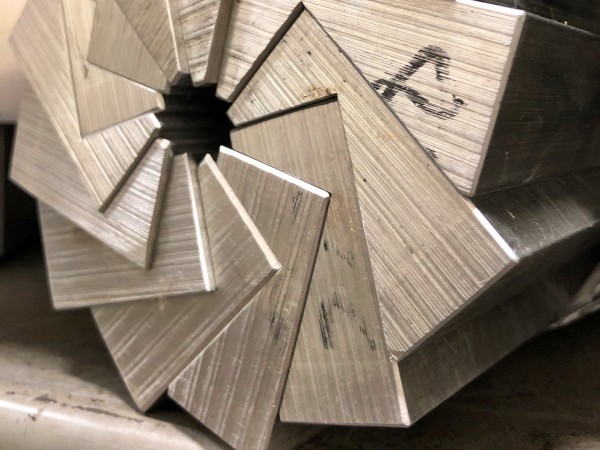 Quality Assurance at Its Finest
When clients order precision CNC milling services from Cheetah Precision, it's an imperative that these parts meet or exceed the specifications stipulated in the contract. That way clients get parts that mesh together seamlessly with other components when being assembled, or performing their intended function. The best way to do that is for companies like Cheetah Precision to use CAD/CAM-supported computer applications, such as GibbsCam Software to control CNC Mills/Lathes. This ensures product accuracy that goes far beyond what the human eye can detect. 
We go through great lengths to protect our clients' sensitive milling data specs that are stored in our database. At Cheetah Precision, we do that by using heavily encrypted cybersecurity protocols. Accuracy and security are the hallmarks of any good CNC milling process. At Cheeah Precision, these requirements are the hallmark of our manufacturing process.  
What Types of Industries Do We Typically Serve?
Several industries take advantage of our precision CNC milling services. This includes the industries of: 
Fluid Handling

Medical Component Manufacturing

Automotive

Food Service industries
At Cheetah Precision, we are also proud of the contracts that we fulfill for the Military, Department of Defense, and several Aerospace-related companies. 
Cheetah Precision takes pride in being a company that's ISO Certified, and ITAR Registered. Our manufacturing process produces the highest quality standards in the industry, as well as the tightest tolerances possible. 
Learn more about our CNC milling and other precision parts manufacturing services by calling us at 651-633-4566, or request a quote today.
IN PRECISION PART MANUFACTURING