We are committed to providing the highest quality services to our clients at all times. That includes investing in the latest and best state-of-the-art precision milling machines and lathes. One other trait that is of particular importance to us is the fact that we are ISO Certified. That recognition is not given out to any company unless they have a proven track record of exceptional customer service combined with continuously turning out high-quality products. Cheetah Precision takes pride in this certification that is achieved only by a few companies in the same industry. 
Why is ISO Certification Important?
What is ISO 9001 certification? For any company to obtain ISO certification, they must strictly adhere to guidelines that are called the ISO 9001 standard. This is a standard that involves a lot of effort on any company's part to stay in compliance with these stringent guidelines. That's why once a company like ours earns an ISO Certification, it shows that we are a manufacturer that has demonstrated consistent products that meet our customers' specs and also are in compliance with any relevant ISO 9001 requirements. 
To be ISO certified, we also had to show that we are a company willing to adapt to change to facilitate continuous improvement. If your company will be working with ours, we can guarantee that Cheetah Precision will provide outstanding service consistently.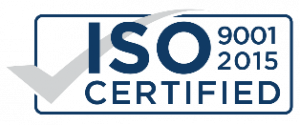 We Are Also an ITAR Registered Company
In addition to being ISO certified, we are also a company that strictly follows the mandates outlined by the International Traffic in Arms Regulations (ITAR) Committee. This includes being fully registered with this industrial overwatch agency. This is a must for us because of Cheetah Precision's close working relationships with those in the military and defense-related industries. 
ITAR has put out a set of regulations that strictly requires all companies that manufacture, export, or work with companies that are brokers of defense articles to stay in strict compliance with the rules that they have outlined.  
More About Us
Having ISO certification is just one of the many things that Cheetah Precision is very proud of. We also take pride in our ability to satisfy our customers by supplying them with high-quality machined parts made to very exacting standards. Our company uses sophisticated CNC Milling and CNC Turning machines that help us fulfill large, small, and prototype part orders for our many clients. This includes those in the Fluid Handling, Automotive, Food Service, and Medical Component Manufacturing industries. We also work closely with Military Contractors, Department of Defense Contractors, and those in Aerospace-related Industries. 
For more information on our ISO-certified, quality-assured precision machining services, call Cheetah Precision at 651-633-4566. 
IN PRECISION PART MANUFACTURING