Prototyping is one of the manufacturing stages that we have established a great reputation for. This is a very essential step in any precision component part's manufacturing process.
At Cheetah Precision, we have the equipment and know-how to quickly design and produce accurate component part samples that can be checked for usability. We can do this because we are a company that understands the specific nature of first-run machined parts that absolutely must be made to the most exacting specifications.
Full-service prototyping is a service that we at Cheetah Precision offer for all industries, regardless of a component part's applications. 
We have state-of-the-art equipment and leading quality processes to control each aspect of the manufacturing process. Our company is ISO certified, and ITAR compliant. 
Cheetah Precision is a leading prototyping manufacturer in the United States.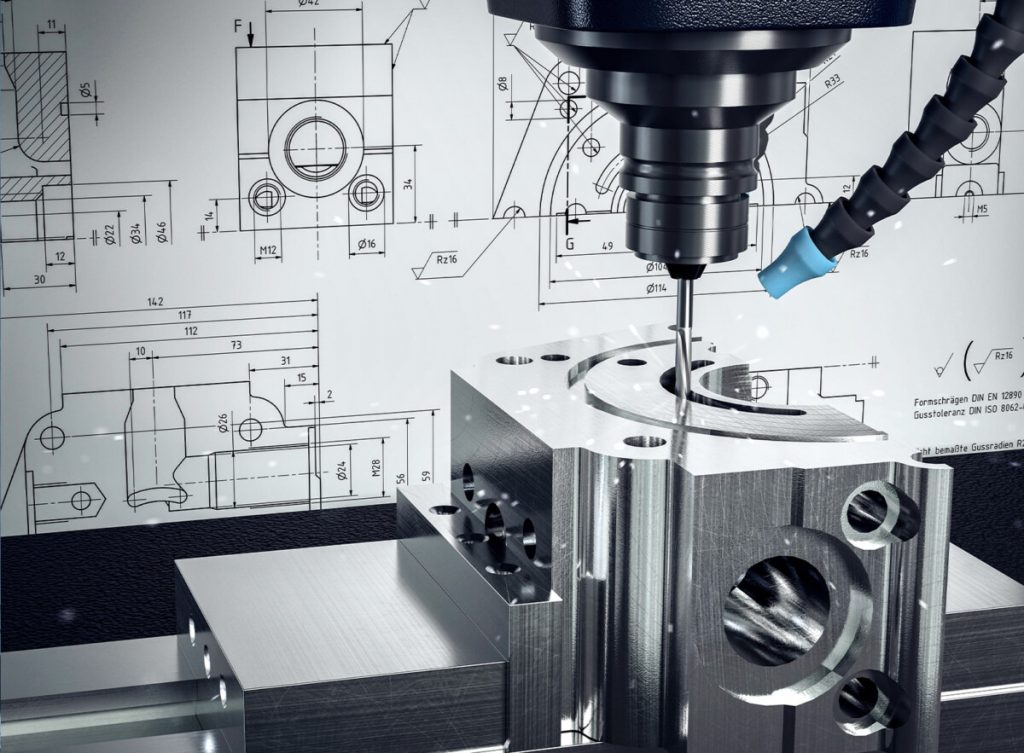 Our Prototyping Method
At Cheetah Precision, we follow a standard prototyping model when we take on any component part manufacturing task. It all starts with our highly skilled design team working with a client to gather all of the relevant information on the component part or parts that that client needs to have made for them. This includes any detailed measurements and specs that are needed to get a new component part to fit exactly right. 
Once this information has been gathered, we will then come up with a design that will be sent to the client for approval. After being given the green light for production of the prototype component part, several samples of that part will be produced and then sent to the client for evaluation and testing in their product's assembly process. 
From this point, the client will then either give us feedback on any tweaks to the design that they would like to have done or give us the ok to go ahead and manufacture the set number of component parts that they need for their product's manufacturing process. 
At Cheetah Precision, it also does not matter to us whether a client needs a small or very large number of component parts developed and produced for them.
Learn more about how to make a prototype here.
What's Our Secret to Our Prototyping Proficiency?  
How we can have such a huge success rate manufacturing precision component parts on the very first try is really nothing magical; although it sometimes seems that way to our clients. We have assembled one of the premier groups of component part design experts in the industry. These experts have access to state-of-the-art CNC Milling and CNC Turning machines that can be set to shape a component part to the strictest specifications. This advanced machinery also allows us to make minute adjustments to a prototype part until it comes out to the exact standards that our clients requested from us. 
What Industries Can We Fast Fabricate Component Parts For?
There is no set list of manufacturing types that our prototyping services can be used for. No matter what industry your company assembles parts for, we have the expertise to get your component parts designed and prototyped very quickly. Some of the types of manufacturers that we have successfully produced precision component parts for include those in the fluid handling, food service, medical device, automotive, and military & defense industries.
Our expert component part design and manufacturing team is always ready to answer any questions your company has about how we can rapidly and successfully design and build any precision component parts that your specific manufacturing process requires. 
Call Cheetah Precision for Your Prototyping Needs
At Cheetah Precision, we offer not only prototyping services, but also a variety of other precision manufacturing services for Automotive, Food Processing, Testing Equipment, Specialty Machinery, Packaging, Aerospace, Medical, and Material Handling industries. Our many years of experience—more than 40 years—gives our clients the confidence that we are indeed capable in delivering only the best quality work at all times. Contact Cheetah Precision today at 651-633-4566 for more details! 
IN PRECISION PART MANUFACTURING