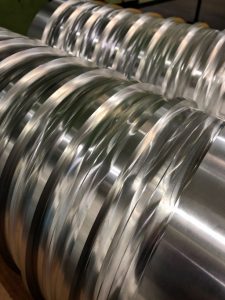 Aside from large CNC milling machines, small CNC mill machines are also commonly used in manufacturing processes. At Cheetah Precision, one of the main tools we use when producing parts made to exacting specifications is CNC milling machines. Some of these are big while others are smaller in size. These machines are valuable in many projects we work on so we can maintain the high quality of the precision work that we do. Without these, even simple projects would be difficult and time-consuming. 
What is a CNC Milling Machine?
Whether they are big or small, all CNC Milling machines operate basically the same way. CNC stands for Computer Numerical Control. That name alone gives you an indication of just how precisely we can remove material from metals, polymer plastics, wood, and even glass when using them. They are a machine-operated cutting tool that uses rotary blades to make CAD-designed parts to even the most exacting standards. CNC milling machines can remove material to an accuracy of 0.01 mm in many instances. Not only are the cuts they make very accurate, but they can also be programmed into a machine if there's a need to repeat the same project. This makes any precision part creation process very cost-efficient. 
What are Small CNC Mill Machines Used For?
At Cheetah Precision, we use small CNC mill machines for a variety of purposes. The precision products that they can help us make are only limited by the imagination. They are used to do such exact machining processes as engraving, sculpturing, and cutting. The types of parts these machines create are used in making complex medical machines such as ventilators, automobile engine parts, guns, and more. Our small CNC milling work is a process that we have been perfecting for over 40-years now. 
Contact Us for Your Manufacturing Project Today!
We are always more than happy to answer any questions or concerns you have about how we use our small CNC milling machines to make a variety of different precision parts. It does not matter whether you need just a few prototype precision parts made for the fabrication stage of your manufacturing process or if your company needs a lot of several thousand pieces. At Cheetah Precision, we have the know-how, design expertise, and state-of-the-art tools like our small CNC mill machines to get that project done right for you. Our company is well-known for our error-free finished products and the timely manner in which we deliver them. We have a solid reputation among those in the Fluid Handling/Hydraulics, Medical Device Component, Aerospace, Food Service, Automotive, and Defense industries. Call us at 651-633-4566 for more details!